Coaching for Writers and Personal Brand Development
John B. Jamison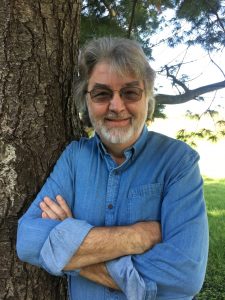 What is this all about?
I've been asked several times if I would consider doing something like "coaching" to share my experience with writing, and how I've gone about developing my personal "brand" as a traditionally published and indie-published author. I have hesitated doing that for two reasons. First, I just don't consider myself any kind of "expert" on either writing or branding; I've just learned what I could learn along the way. And, second, my real passion is writing and storytelling and I have no real desire to become another person who talks about writing but isn't actually writing.
Then it occurred to me…
The biggest thing people have been asking me for is how to go about writing and sharing their own stories. I realized that they weren't looking for another "expert" to give them yet another list of rules and techniques, but what they really wanted was just another pair of eyes and another voice to help figure out how to get their stories out of their head and onto the page to share with others. They wanted someone to walk with them on their writing journey. I think I can do that.
If any of these sound familiar…
You keep hearing yourself saying, "I always wanted to write, but…"

You are writing, but have a tough time actually finishing anything.

You are writing, but would like some help with creating the story, or the characters, or a list of other things.

You have finished writing but aren't sure what to do with it.

You would simply like to have someone to talk with about your writing and publishing.

You need someone to help hold you accountable to be the writer you want to be.
If any of these are you, it might be worthwhile for us to have a conversation…
The specific things we will do depend upon what we decide we need to do to help you reach your goals. But in general, our time will include:
An initial, 45-minute 'start-up' conversation to identify goals and establish our plan.

A monthly, 45-minute conversation to talk about the issues you want/need to talk about.

Weekly, 15-minute 'check-in' conversations.

Unlimited email. I will do my best to always respond within 24 hours.

A monthly, live, online video session focusing on a topic relating to our writing, editing, publishing, marketing, as well as things like introductions to programs and apps to enhance writing and storytelling.

Access to the collection of online resources, including new resources created to address issues as we go.

For those interested, we will plan a number of "extra" activities relating to creativity and storytelling, creating interactive fiction, and the opportunity to experience unique activities designed to feed the story-voice, held in the online, virtual, Second Life environment.
$79 per month, or $59/ per month for three months.
It Begins With A Call…
At this point, if you are interested in taking part or in knowing more about how this works, I suggest we have a brief phone conversation to talk about it. I think it is important that both of us believe that our time together is going to be worthwhile for your journey before we take the leap.
If you would like to talk about the program, feel free to email me at john @ imagilearning.com