STORYTIME LIVE WITH POPS IS BACK!

Not another "Package" you need to figure how to fit yourself into, but individualized conversation with the one goal of helping you write that thing you want to write (How many pages are in that drawer?), or of creating that "Thing" that has been bouncing around in your head for too long now.
This is an opportunity to have focused conversations that have the one goal of helping your creativity do it's thing!
Using "Story" to change the way we design learning!
Before focusing on his writing, John's career involved using the "power of  story" to change the way we do teaching and learning. John used his "TranceFormational Learning" model to create more effective learning in every setting from K-12 through undergraduate and graduate school to corporate training,  as well as in personal activities such as learning how to write your own stories.
And now, John's goal is to offer "TranceFormational Learning" as a solution to the challenges facing today's learners.
And Now for Something Completely Different!
A long-time fan of Old Time Radio, I am working on my first story that gives you the choice to "read how someone else solved the mystery", or to step into Second Life and "experience the story yourself" and put your personal sleuthing skills to the test. Whichever way you go, "Death in the Deli!" is a mystery waiting to be solved.

In the spirit of the noir detectives like Sam Spade, Philip Marlowe, Nero Wolfe, Ellery Queen, and others from radio and the old "pulp" magazines, you can visit the locations, search for clues, interview witnesses and suspects, and take your evidence to the D.A. and try to prove your case. And in keeping with the spirit of the noir detectives, there are people who are willing to help you, and people who are determined to stop you in your tracks. Keep both eyes open…and one of them on your back.

COMING IN JUNE!
John's Workshops Coming Soon!
"Another World for Writers and Storytellers!"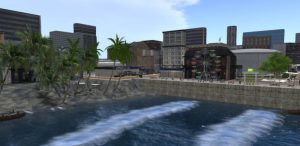 "An Introduction to Interactive Fiction for Writers and Other Creatives!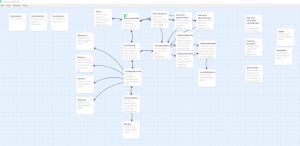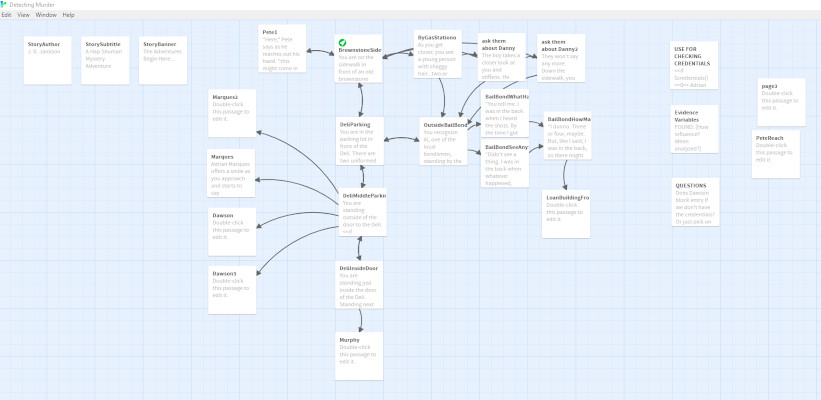 What Is John Doing Now!
I am having a great time creating the new mystery story called, "Death in the Deli!" This is something different…very different…read more about it on this page.
I am enjoying our weekly "StoryTime LIVE With Pops!" on FaceBook Live!  Skwerdlock and I are excited to see our friends from around the world back for more fun and surprises!
I am getting things ready for my new workshop called, "Another World for Writers and Other Creatives!"
I am excited to finally be able to have more time to help other writers and creatives with my coaching. See this page for more information.
I am working on illustrations for the next Skwerdlock books to come early next year!