Please select one of the options above to explore John's work.

Writer's Workshop:Saturday, January 11. 9:00 – 11:30 AM.
Prairie Skies Library, Pleasant Plains, IL.
Skwerd-Saturday Story Time at the Kidzeum!
11:00 AM Springfield Kidzeum
Story Time at Three Twigs!
Saturday, February 1st.
Three Twigs Bakery, 1370 Toronto Rd, Springfield
John is currently scheduling events for 2020 if you would like to have him meet with your Summer Reading Program, school class, writer's group, or speak at your event or to your organization.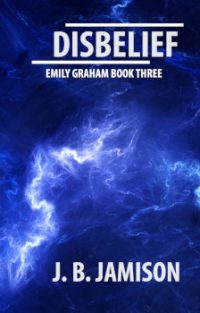 "There is not a dull moment to be found."
"Mr. Jamison knows how to write and he proves it with this series."
Agent Emily Graham is who she is today because of her family, her friends, and colleagues, and because of her absolute belief that everyone should be treated fairly. She sees it as her role to make sure those who do unfair things pay a price. She is a woman being true to her beliefs.
But, what happens when someone decides that their beliefs are the only acceptable ones, and everyone else, including Emily Graham, must bow their heads and surrender to them? What happens when, one by one, those things Emily believes in are shaken: her belief in family, her belief in friends and colleagues, and even her belief in her role as protector of fairness?
Emily Graham has faced difficult times before, but in this third book of the series, the greatest battle is a personal one. Will she bow? Will she survive? If she survives, who will she become?
In this third battle with a powerful enemy, Emily Graham is faced with completely redefining her life, as she finds herself living in a world of…Disbelief!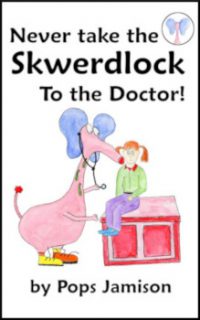 "If you have a budding author, this is the book for them. "
"Everything centers on the joy of reading and fun."
The Skwerdlock is always fun to be with, and is always curious and excited to try new things. The Skerdlock watches everything you do and then likes to try it all. Because of that, the Skwerdlock is a great friend to have around.
The Skwerdlock would never do anything to hurt anyone or to cause any problems. But sometimes, just being a Skwerdlock means that strange things can happen when a Skwerdlock is nearby. This little story is a friendly reminder of what can happen when a Skwerdlock is around.
But, mostly, the Skwerdlock is just an excuse to curl up in the recliner or sofa with your favorite early reader or listener and smile together.
And, if the illustrations seem a bit "amateurish", that's something Pops and the Skwerdlock have done intentionally. They both love really nice illustrations, but they also want to remind your young storytellers they don't have to be "perfect" to create a really good story.
Just remember, "Never Take A Skwerdlock to the Doctor!"
Podcasts, Interviews and Articles
More from John B. Jamison
Online Course from John Jamison!
A short, online course for those folks who have wanted to write…and have maybe started writing…and started again…and again…
John explains just what this course is all about and who he created it for. We could say a lot more to try and convince you to sign-up, but we've all spent enough time thinking "about" writing…isn't it time to actually start writing?